Agnes has been thinking of a bag for some time now. And last weekend we took some time to finally get around to it.
Now the bag is in New York with us and it fits in well with the city, I reckon.
The bag is lined with a multi-coloured fabric that I bought in the 90s.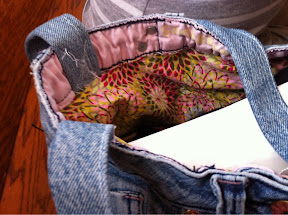 /Maia
- posted using BlogPress from my iPhone